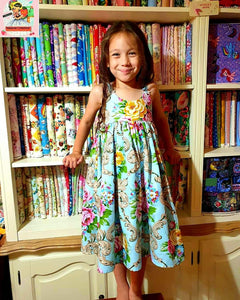 This CONSULTATION FEE is for customers that have either:
Not ever ordered with me before... OR your last order with me was prior to 2021 (meaning well over a year ago)
It is a very small fee to cover my time in administration when wishing to organise a new CUSTOM ORDER.
I have decided this is necessary for my business as my time is valuable and the customer service I provide is no different to an in person dressmakers consultation - Even online I am able to show you a selection of fabrics and layouts, give you a professional opinion, help you with measurements and have a custom design organised for you etc. I provide a very friendly personalised experience.
*This fee is usable/rebatable against the cost of a Custom Order if you go ahead with one within a period of 14 days from the consultation fee purchase. You must contact me at: www.facebook.com/nataliescreationscouture or via the Contact Us page to start chatting about your creation as soon as possible. After 14 days if there is no contact or actual booking made, your fee will be absorbed for admin costs and a new fee will be required if you wish to consult in the future. This fee is only waived for those who have purchased with me from 1st January 2022 to present day.
This fee is also applicable to Gift Vouchers if they are used for a consultation that you've not followed through with in 14 days, $10 will be deducted from your total GV credit. 
I usually require up to 4 weeks notice for any 'single' straightforward creation (up to 8 weeks for more complicated ones) please keep that in mind before purchasing this listing as my consulation fees are non-refundable or transferable. Should you change your mind about making an order or even if I am unable to help fullfill it for any reason, this consultation fee is still non-refundable for my time and administration costs. Thank you for understanding.
(This consultation fee is subject to change at anytime)
⚜ IMPORTANT T&Cs FOR ALL CUSTOMERS: https://nataliescreationscouture.com/policies/terms-of-sale